Web Design
Enymedia offers a range of web design and development services ...

WebSiteDesign
Simple WebSite
Web Templates
Site Makeovers
Usability Design
Landing Pages
Ecommerce
Ecommerce Website
Shopping Carts
Payment Processing
Storefronts
Order Management
Web Programming
Databases
Online Forms
Web Scripts
Web 2.0 Applications
Bug Fixing
S.E.O & S.E.M
Directory Submissions
Keyword Research
Link Building
Web Content
Campaign Management
Flash & Interactive
Flash Website
Flash Ads Video & Audio
Blogs Website QA HTML Emails
Online Shop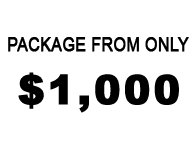 Looking for a cost effective, easy to use ecommerce solution?
The very affordable Net Commerce package is the perfect shopping cart solution to get your business online and generating sales in no time! Complete content management software to maintain your product catalogue, create online specials, manage users, review and process sales and view financial and operational reports, the Net Commerce really is all you need.
Our scalable ecommerce solution works with all major American bank merchant accounts and comes ready to plug in to the any payment gateway for straight through processing.
The Net Commerce shopping cart works for selling products as well as website subscriptions and memberships. Need it customised? No problem! We can adapt the system to meet your unique ecommerce requirements.
To read about Enymedia's steps on setting up an e-commerce website.
Professional e-commerce web site design
Multiple levels of administrator access
.com domain name registration
Secure customer login
Shopping cart
Access to a content management system to update your site
Detailed website statistics
Reliable ongoing email and phone support
Shipping module
Wholesale Pricing
User Group Discounts
Enterprise Website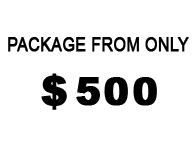 Enterprises Web Design is a full service web design company specializing in "personal service". We realize that you are busy and don't have the time it takes to learn everything you could know about how to design, update or market your web site.
To read about Enymedia's steps on setting up an enterprises website.
With the intuitive content management system you can add, edit and remove products and product categories with the minimum of fuss
The ability to easily update it yourself
.com domain name
Flash animated header
Create an unlimited no. of pages